Mazda Wreckers Melbourne – Home of Second Hand Parts
Our experts have years of experience in wrecking and dismantling of Mazda cars. We are able to stock all major models of Mazda cars, trucks, vans and utes. Being one of the top Japanese car buyers in Melbourne, we deal with many second hand parts for Mazda vehicles.
All second hand Mazda parts are professionally taken out. They are absolutely cleaned and tested. Because we don't want to risk our brand recognition by selling faulty parts to you.
We specialise in all Mazda passenger cars and commercial vehicles. It includes all sedans, SUVs, utes and 4x4s. Apart from that we deal in all types of used Mazda spare parts.
We Buy Old Mazda Cars For Cash
Cash for Second Hand and Used Mazda Cars – Get Up To $8999 For Your Unwanted Mazda Today.
We buy Mazda cars on a regular basis to keep our stock up to date. If you have a broken down, damaged, wrecked or scrap Mazda, let us know. We have got the cash for it. We always wanted all models of cars, vans, Utes and trucks.
Process Of Buying Your Mazda Car
We provide cash for car service to all Melbourne suburbs. So, we can give you over the phone quote. Alternatively, you can simply drop us an online enquiry form. And we will get back to you in less than 1 hour.
We come to you at your doorstep to pick up your unwanted Mazda car. We always pay you on the same day. We will do all the paperwork involved in the process. For reference, you will also get an electronic copy.
You are in safe hands by selling your used or damaged Mazda to us. It is because we are licensed motor car traders. We are fully permitted by local council and approved by EPA to perform car wrecking business.
Our customers' privacy is our top priority. That is why all our customers' data is secured on our private server.
We Sell Second Hand Mazda Spare Parts
We are one of the best Mazda dismantlers. We sell parts in Melbourne. We offer a money back guarantee on all faulty second hand Mazda car parts. Because we always sell genuine Mazda parts.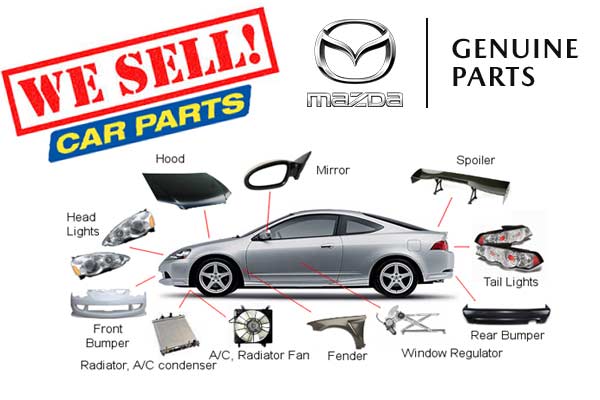 We offer a 100% satisfaction guarantee.
Huge Stock of Mazda Car Parts
We stock quality and verified parts only complete testing. We sell all Mazda mechanical and body parts. We have a wide range of Mazda spare parts. It includes doors, bonnets, guards, radiators, seats and suspensions. We also deal in headlight, taillights, indicators, batteries and tyres. On top of that we have got covered with all your Mazda auto parts enquiry.
Mazda Car Wreckers Accept All Cars
We specialize in the following Mazda models – Mazda Cars, Mazda Trucks, Mazda Vans and 4wds
Mazda 121
Mazda 323
Mazda 626
b2600
Bravo
BT-50
CX-7
CX-9
E1800
E2000
EUNOS 500
EUNOS 800
MPV
MX-5
MX-6
PREMACY
RX-7
RX-8
T3500
T4000
T4600
TRIBUTE
As far as other makes are concerned, we also buy them. Sell your Toyota for recycling in Melbourne. See our Nissan salvage page in details.
Mazda Wreckers Service All Over Melbourne
We service all over Melbourne including:
Mazda Wreckers Melbourne Western Suburbs
Mazda Wreckers Melbourne Eastern Suburbs
Mazda Wreckers Pakenham
Mazda Wreckers Melbourne Northern Suburbs
Mazda Car Wreckers Melbourne South Eastern Suburbs
Mazda Car Wreckers Mornington Peninsula
Mazda Car Wreckers Dandenong