Car Wreckers Melbourne
Melbourne's Best Wrecking Yard & Used Auto Parts
keyboard_arrow_leftPrevious
Nextkeyboard_arrow_right
Car Wreckers Melbourne – Melbourne's Best Wrecking Yard
The home of used auto spare parts, we pride ourselves for the extensive experience of the auto parts industry, Auto wreckers as we see it.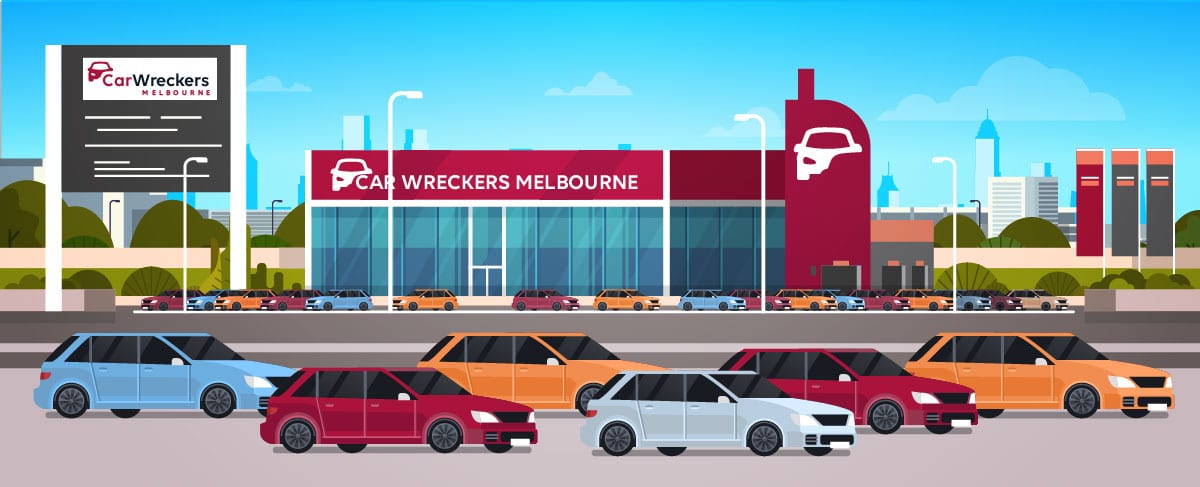 Looking for used auto parts?
We can help Call us on (03) 8658 1741 or fill our parts enquiry form, we will get back to you asap if we don't have the stock we can always outsource for your or provide you with the name and address of Car Wrecker that has the part, we don't want to act as a middle man therefore we are more than happy to direct you at the right direction.
With more than 1000 cars for parts sitting in our car wrecking yard we are constantly stocking up and removing the old stock so if you are looking to sell your car to the Wreckers, we can help by offering you Cash for your Wrecked Car of Up To $8999
Car Wrecker Melbourne is fully licensed and fully equipped to remove used car parts and sell them at the cheapest possible price to our customers, you can buy used car parts for any make and model at the best price, we are in the Car Wrecking business for Long shot therefore we don't want to compromise our Brand by selling you faulty parts.
We Buy our cars from Auction houses, private individuals and companies, we offer cash for cars in any condition old, damaged, used, scrap or broken down. If your car is drivable you can drop it off at our wrecking yard and get more cash for it in Melbourne City
How do we process cars for Wrecking?
Once the car arrives at our Wrecking yard our team of experienced Mechanics perform a thorough check on the Car and markets the job sheet for parts to be dismantled.
After parts have been dismantled, they are put for testing to make sure they are 100% in working order and body parts are clean from any scratches or dents.
Any unused car parts in our yard will be used as scrap metals because we only sell high quality spare parts for all vehicles including sedans and commercial vehicles.
Finding the part that you are after can be very tricky sometimes but with us we have got you covered, if we do not have the parts that you are after we will assist you by putting you in the right direction to those who provide quality auto wrecking service.
When we are sure about the part we put it for sale on our shelves because the best way to keep our customers happy is to put ourselves in our customer's shoes first.
Any unusable parts are than recycled and used for metal recycling program
We Specialise in all Japanese Cars and European Cars vans and utes we offer top cash and free car removal for all kinds of cars and trucks
We are eco friendly company who specialises in all types of auto recycling
We will come and remove your vehicle free of any cost to you and pay you to your unwanted car
keyboard_arrow_leftPrevious
Nextkeyboard_arrow_right
We Buy All Kind of Cars for Wrecking
We specialise in following Makes of Cars
Holden
Hyundai
Kia
Mercedes
Subaru
Volkswagen
Daewoo
Chrysler
Doge
Peugeot
Proton
Saab
Suzuki
Volvo
SsangYong
Renault
Toyota
Nissan
Mazda
Mitsubishi
Hyundai
Audi
BMW
Ford
Our Service
Our staff are professioanl, friendly and willing to go above and beyond to help you find the parts you need. Having years of experience in car wreckers industry. We are committed to you; always making YOU our main priority.
Quality
We know that quality is something that can be undervalued these days. We guarantee that our parts and products are of the best quality. This is not only a guarantee, but a promise from us to you. So dont wait wreck your unwated car today.
Variety
We realise how difficult it can be to find parts for certain cars these days. So, we are committed to having the largest range of parts, from as many makes and models as possible. Talk to our staff today and find out more about used auto parts.
Satisfaction
In terms of satisfaction, we ensure you will not only be satisfied with our customer service, quality and variety but with your overall experience with us. Car Wreckers Melbourne is reated top amoung all Wrecking yards in Melbourne area.